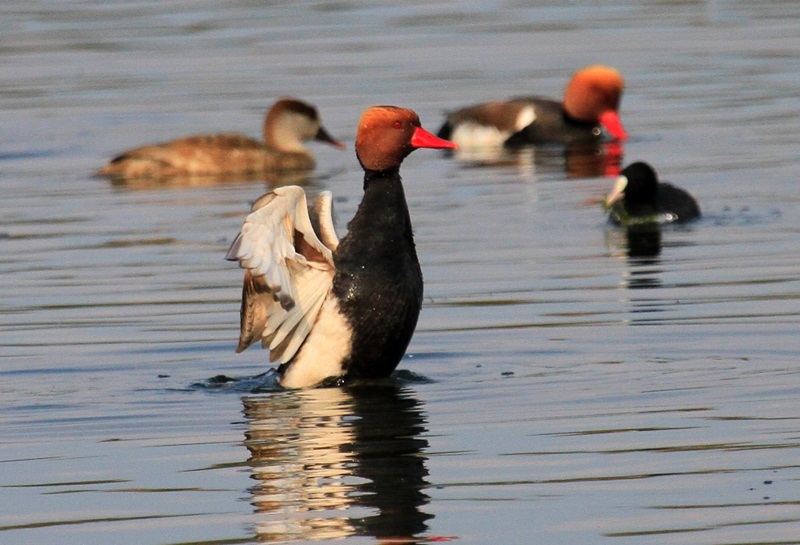 Birds of Wetlands
Even though Nepal occupies small space in the world map, however has huge biodiversity and is blessed with of 9% of the total birds of the world. The country has numerous Wetlands that are listed as Ramsar site of the world. Some of these wetlands are rich in wetland birdlife. Numerous species of wintering or winter visiting wetland species, stays here for 3–4 month at least and some for short visit on their journey in winter or on the way back to their breeding ground.
Some of the important wetlands in Nepal from lowland to the mountain includes Koshi Tappu, Jagadishpur, Ghodagadi, Gosainkund, Gokyo, Barju Taal, Taudah, Rara and Phoksundo etc.
The wetland species that migrates at the advent of winter are Ruddy Shelduck, Bar-headed Goose, Gadwall, Common Teal, Great Cormorant, Ferruginous Duck, Red-crested and Common Pochard, Northern Pintail, Northern Shoveler including rarest species such as Falcated Duck and Baikal Teal etc. Ruddy Shelduck travel as far as from Siberia to this wintering ground and fly even further south. Bar-headed Goose is the Duck, that has been flying over the Himalaya and has the reputation of highest flying birds of the world.
Beside above, one can enjoy many diverse species of birds that adds more satisfaction of birdwatching in Nepal!
Sorry, the comment form is closed at this time.