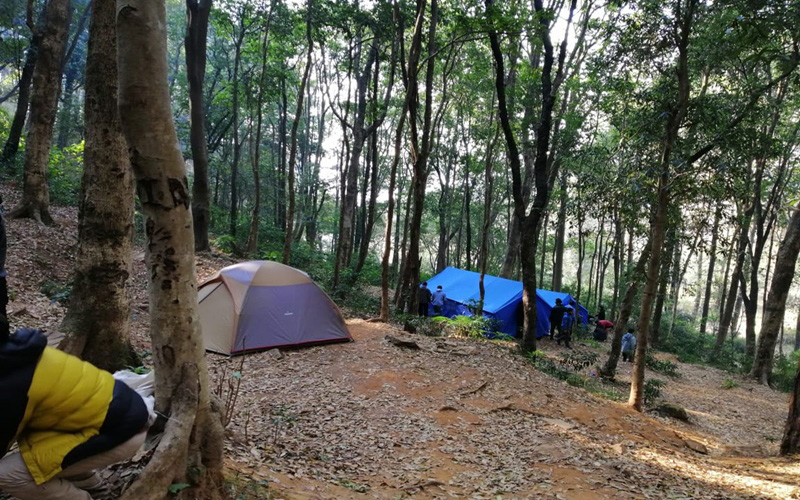 Trekking Guide training course!
Training to give the best possible service to our clients!
In recent (Jan 2019), "Trekking Guide Training" given by NATHM (Nepal Academy of Travel and Hotel Management College), one of our employee, also went through this 35 days long training. NATHM, govt organisation, is the only authorised organisation to certify the trainee as a trekking guide, who pursue jobs in trekking companies in Nepal.
This training covered, over all knowledge of guiding basis such as introduction to trekking and mountaineering, leadership and Motivation skills, trekking management and regulation, health, safety, security and sanitation, flora and fauna of Nepal with protected areas of Nepal, map reading, , communication bsis, basic first aid, geography of Nepal, crisis management in trekking, history, culture, religion and people of Nepal.
The training concluded with the written examination and the practical test in field (Shivapuri – Nagarjun National Park). The written examination was for the basic knowledge of the trainee, regarding trekking in Nepal, while the practical test was to test on camp site management and rock climbing.
We at, "Nature-trek.com Himalaya", believe in skilled human resource as an asset to ensure the quality of our trips to our clients. Therefore, it is mandatory for our trekking guides to have the certified trekking guide license, authorized by the government of Nepal. We would like to welcome you to travel us to explore the nature with adventure, in uncompromised service with safety being the top priority.
Sorry, the comment form is closed at this time.