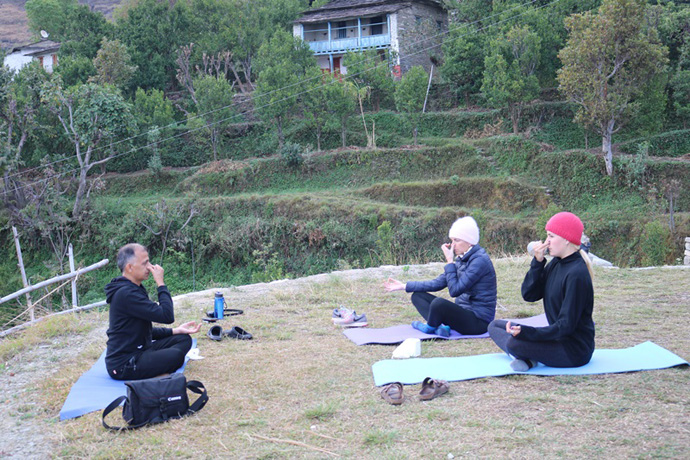 Yoga Trek
The Wellness Journey!
In the ups and downs of trekking, adding yoga to it just makes the trail more filling. While hiking day to day and enjoying every bit of nature that comes, yoga helps to soothe our body, mind and soul which makes the trek relaxing and smooth. Our body can enjoy both the continuous walk and the breathtaking scenic views. Meditating on the first hour of the day in fresh air is something to definitely try on and it's like a gift to your body.
Our first clients for this trip, were a mother and daughter, both loved yoga and nature. The feedbacks they gave after the trip was 10/10. They also highly recommend to others.
If you love yoga and trekking, you can enjoy this trip on our Annapurna Dhaulagiri Community eco-trail.  You can do this with you friends or family. The experience that this trip provides will definitely be different leaving both you and your body amazed!
This trip was led by our most experienced and professional guide with other experienced Yoga instructor.
Date: 30 March-04 April 2019/Area: Annapurna Dhaulagiri Community Trail, Myagdi, Nepal (Akhima Thapa for Nature Treks)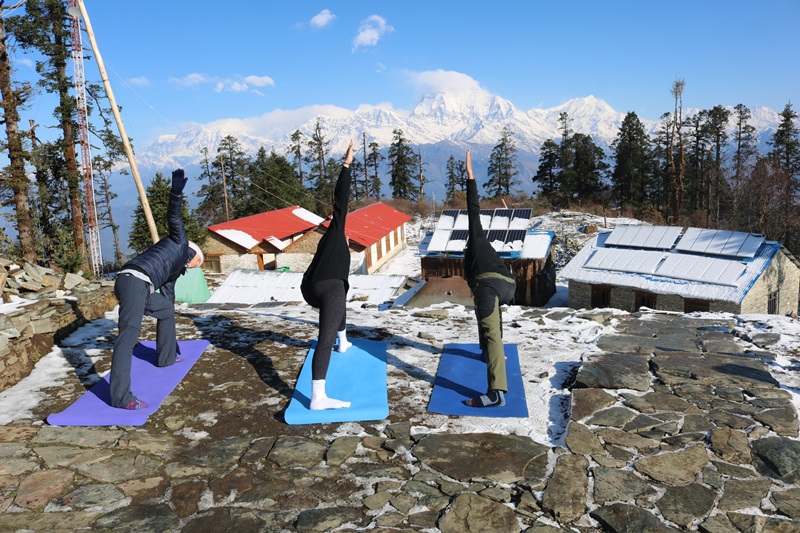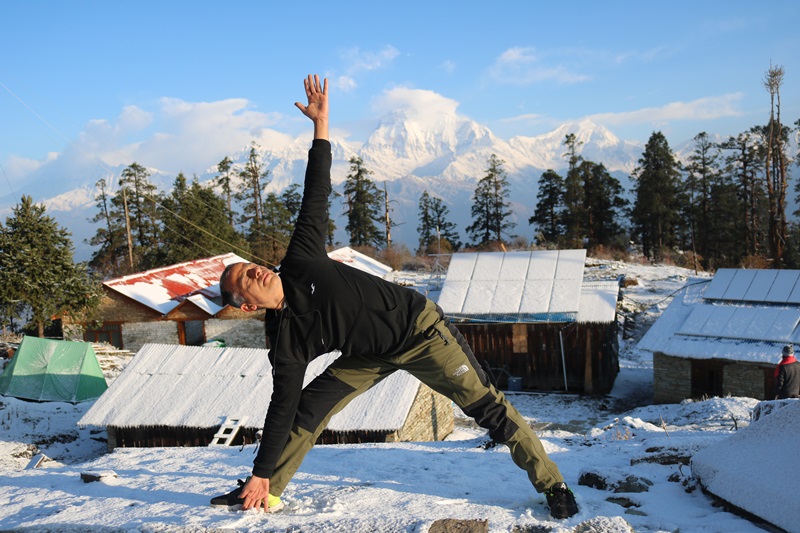 Photo credit- Ek Raj and Ganesh Shrestha
All above pictures are from Mahare Hill, the most scenic and view point at 3300m on this trek for shorter circuit of the Community eco-trail journey!
Sorry, the comment form is closed at this time.