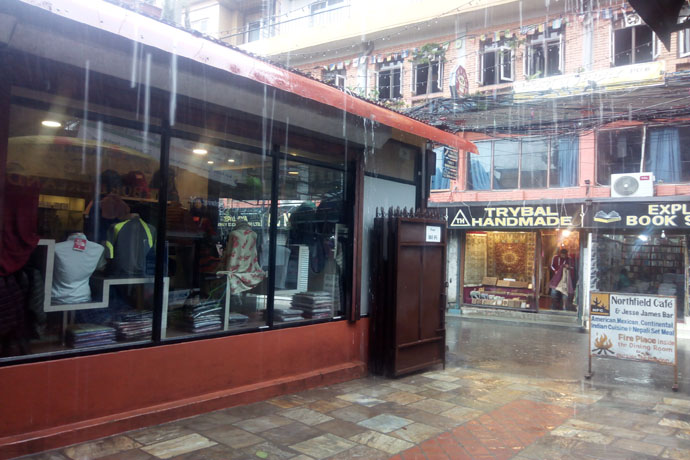 Monsoon Season
Monsoon is the rainy season, that usually starts, on the month of June and last till the mid-September. This season is very important for Nepal and most of Asian countries as they rely on the rain water for rice plantation. Less rainfall or untimely rainfall can impact negatively, on the rice yield in harvesting season. It is seen that, probably due to climate change, the arrival of the monsoon rain  is shifting it's pattern and some time it is very uncertain. Some time it is also lasting longer too, impacting, on the whole ecological system of the world but it's the nature, that human is also blamed for, in many ways.
This time, in Nepal the monsoon starts, much later, due to which the rice plantation has affected badly.  The plantation in most part of the country, is only done less than 50% and the plantation is starting now or have just finished, specially in the west Nepal.
Now a day, however, the Monsoon is very active and experiencing the rainfall in all over the country, since last week or so. It's great to have it, even though Nepal expect some adverse effects of flooding and landslides in the country. We just need to prepare to deal with it!
Monsoon season, for traveling is a great season too but, if you love the rain and enjoy it. The best part in this season is the forests, jungle and meadows are so lush and green, inhabiting so many summer flower blooms, up in the mountains. The bird, insects and many other wildlife, are lively, that is a blessing of nature. The travel to the mountain area is wonderful this time, with almost no tourists and warmer weather with longer sunlights. This is something different people will do and dare and it's never a regret but great adventure and experience of traveling in Nepal!
Come and enjoy the adventure and monsoon season in Nepal!
Sorry, the comment form is closed at this time.