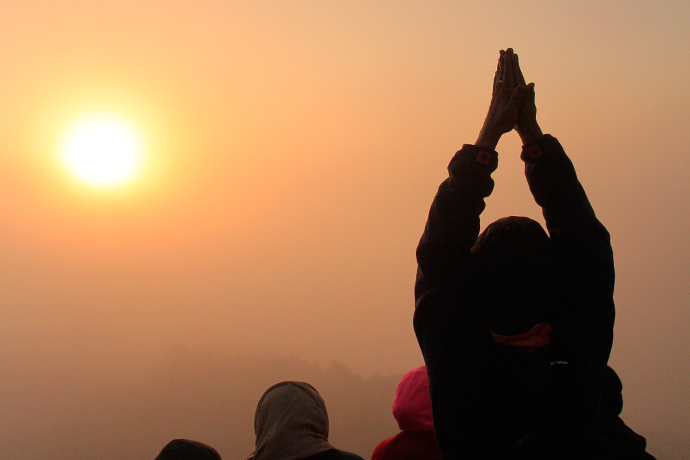 Yoga Hike
Hike in nature, enjoy the nature, beautiful view around, meet people and visit sacred site and work for mind and soul!
This is perfect way to take a hike around in Kathmandu valley rim, that offers beautiful natural area and view. This hike start from a short drive to Tinpiple and pass though the farmlands, settlements, temple and sacred place in the national park.
It was a great hike we had after, the short climb brought us on the ridge that was beautiful with soaring eagles and kites with  scenic view of the forest, mountains in the north and valley in the south. It could be a great raptor watching point. Arriving at the Tarkeshwar, on the scenic location, the sacred site cultural was beautiful where we had some light yoga practice that provided so much peace in mind and all our tiredness were gone. The trail is connected to the east to Gurje to overnight or travel back to Kathmandu but we just after enjoying the time in nature, that was peaceful and lively with so many birds, returned to Kathmandu.
Sorry, the comment form is closed at this time.