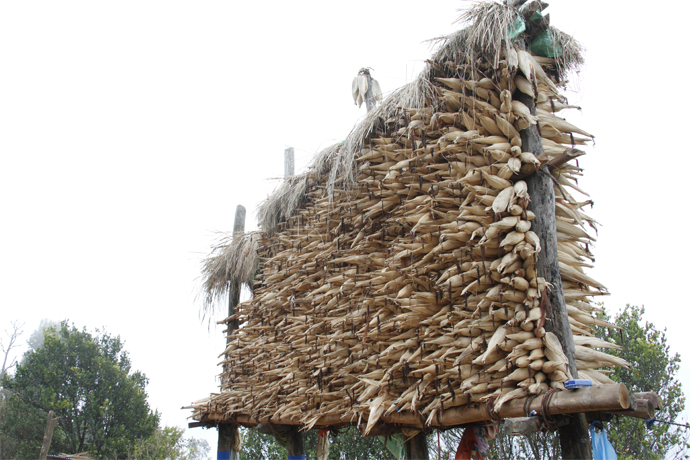 Highest hill of Tanhu
Chhimkeswari Hill is the highest hill of Tanhu district, at an elevation of 2100m, overlooking the spectacular Himalayan panorama that includes Mount Dhaulagiri (6th highest mountain), Annapurna massive, Gorkha Himal and Ganesh Himal range towards the eastern horizon. At the same time, this hill is the only vantage point of the area to view the lowlands of Nepal, Chitwan valley, that is one of the most important destination for tourism due to the first and the finest nature park- Chitwan national park. Chitwan national park is the nature park for major wildlife of Nepal. This hiking area is small, yet provides so much of natural feeling, so close to the road, yet feels like in the middle of nowhere. The trail is blessed with rich birdlife with other wildlife including Common Leopard, that is indeed common here. For short hiking experience, obviously a great area, that is well connected and not far from Kathmandu and Pokhara. One can take this hike after Pokhara to connect Chitwan national park before traveling back back to Kathmandu or vice-versa with famous hill station of Bandipur. Lumbini and Tansens also another area that is not far after this trip.
We, with the help of local expert, started our hike from Abukhaireni, after meeting local and some local govt officials to Kot Gaon, to Hille Kharka to Chhimkeswari and then finished the beautiful walk to Bandipur, the famous hill station. The hilly forest is full of birdlife and other wildlife including commonly heard and recorded Common Leopard.
Sorry, the comment form is closed at this time.