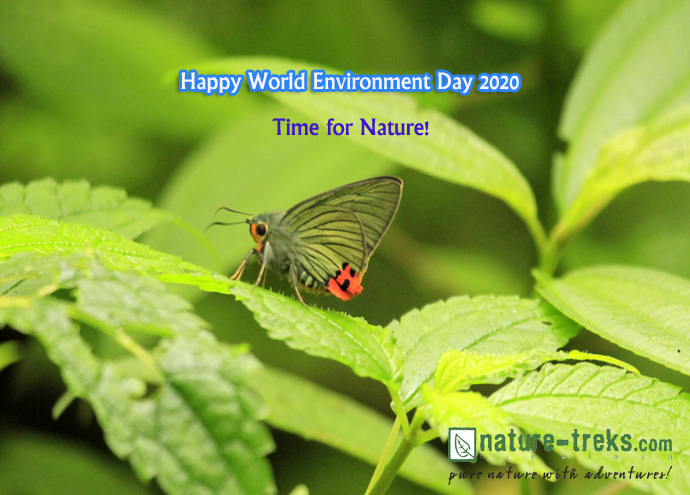 Time for Nature!
Happy World Environment Day 2020!
Today on June 5th, world is celebrating the World Environment Day of this pandemic year 2020!
The #NewNormal will not just be the celebration, taking pictures and posting in the social media, making people feel, that you are really involved. Well, may be that is the way of life for some people. However, we all must have learned something serious from this present Covid-19 pandemic. We can feel clearly and  it's obvious! We can already feel the benefit and positive impact of  indirectly or directly, when nature is getting time to heal.
So let's, be kind and gentle to the nature and align with nature rather then working against it as we human can never win. Let's commit from today and start being respectful, ethical and responsible towards the nature. Sure, we can do this! We just need to start, may be with small thing at home and at work. Together, it can be done really well!
With this beautiful slogan, "Time for Nature", Raise Your Voice for Nature, World Environment Day 2020 is being celebrated globally today. It is a, great celebration, that is inspiring us to be kind, gentle and enjoy to nature. Nature is amazing, generous and healing too. Go out into the nature and feel and see what amazing nature is and what a great to be out there!
We at Nature Treks, is committed and  wish you a prosperous and peaceful world with happy nature- "Happy World Environment Day 2020"!
Sorry, the comment form is closed at this time.