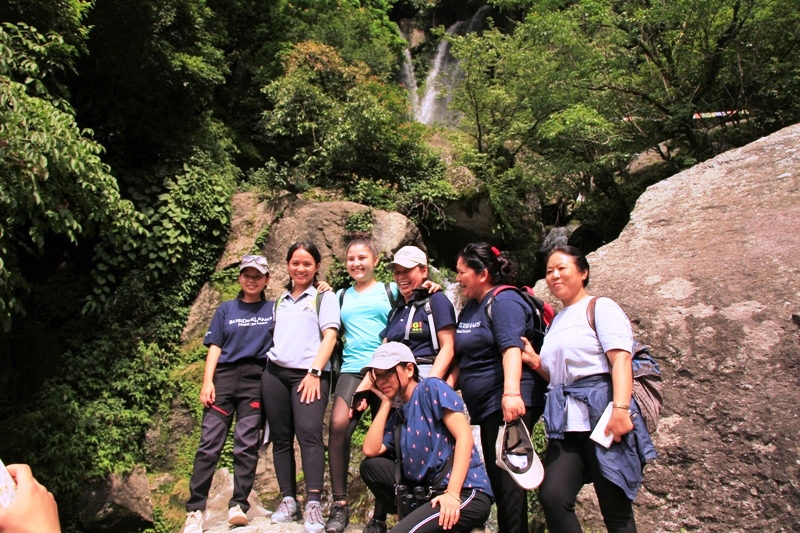 Virtual Safari!
When is this pandemic is going to end?
Or and….
When is this going to be declared as any other known virus that can be dealt like other viruses in the world?
When would our tourism bounce back? How and what kind of tourism is the future tourism?
I am sure we have numerous questions in our mind. The honest situation now is, it's still very uncertain!
So what can be done specially in Nepal and by us to sustain and stay in the industry to start again! Domestic tourism may be one of the kind now or many countries. In context of Nepal, yes in some way for few and handful organisers. However, it is not our cup of tea with so much of competition and not so satisfactory in working for,een we may get some.
We hope to sustain and strive to start the fresh start after this era of Covid-19 or with it.
We are now are teaming with Borderlands Leadership School and experts teams and have already launched the combined Virtual Safari tour on, "Overview of natural history and culture of Nepal and Last remaining free flowing and pristine rivers and its conservation", "Ecology and status of Snow Leopard of Nepal", "Back to Nature with Birds and birding in Nepal" and "Herpetofauna, focusing on the reptiles and amphibians of Nepal".
This Virtual Safari is 4 day presentation with 1.30 hrs of each. This can be all done in one day also. And, is can be done as a whole or separately on demand and requirements.
Let us know and hear you your thoughts!
See you on the safari! And for more information and setting up the VS, please connect with us by any of these emails such as – NTH /NTinfo or BLP
www.nature-treks.com and www.borderlandspdp.com
Sorry, the comment form is closed at this time.