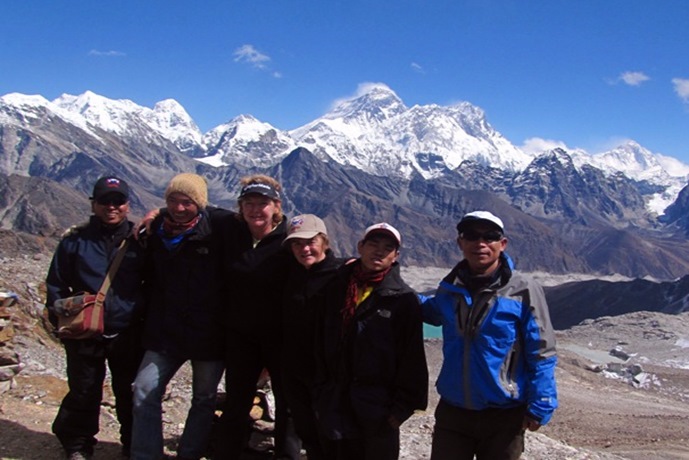 8848.86m Peak
The highest mountain on this planet Earth is popularly known as the Mount Everest. The actual name in Nepal is SAGARMATHA written as  सगरमाथा in Nepali, that translates as the, "Top of the World" or "Mother Goddess of Universe". Chomolungma is  known to Sherpas and Tibetan call it, Qomolangma.
There were several other names, used in the west, such as Third Pole, Peak XV and Peak B etc. It was only later named as the Mount Everest after, Sir George Everest in 1957 AD, the British Surveyor General in India and was adopted in 1965 by Royal Geographical Society of UK.
This 8848 m high mountain peak has new elevation now after a recent survey made by Nepal and China jointly in 2020, and it is 8,848.86 m (29,031.7 ft) now.
The history of mountaineering and Everest climbing is long and many expeditions were undertaken. It was on May 29, 1953 AD, when Sir Edmund Hillary and Tenzing Norgay Sherpa stood on the top of this mountain as the first successful summiters. To honour them and in their memory 29 May is celebrated as the- "International Everest Day".
Happy International Everest Day 2021!
Sorry, the comment form is closed at this time.